Waters in the Wilderness
Scripture and Spanish Guitar
Track 5. Many waters cannot quench love.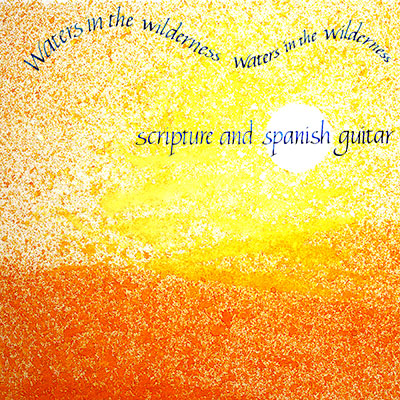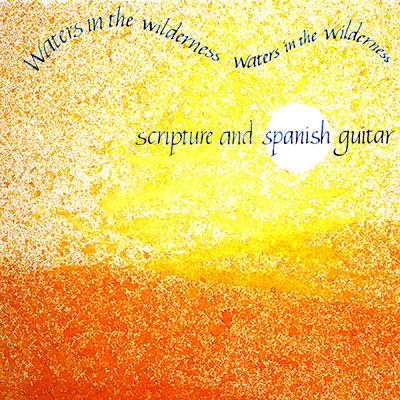 Luke 15:11-32, Shir haShirim/Song of Songs 8:7
The tender parable of the Prodigal Son was initially addressed to the unconverted hearts of the Pharisees and Scribes, who did not share Yahushua's concern for the lost. These religious authorities are portrayed by the self-righteous, older son, who had no compassion for his repentant, younger brother. Happily, Yahushua did not come to call the righteous, but sinners, to repentance. (Luke 5:32). This gives hope for all, and to avoid remaining 'dead' in our sins, it is essential we seek forgiveness. Hence, the father explained to the older son: "And we had to rejoice and be glad, for your brother was dead and is alive, and was lost and is found." Luke 15:32.
(Note: The qualities that identify a true Yahudite/Jew are given in Romans 2:28/29).
Footnotes:
The melody for this piece was written for my friend, John Wickett, who wanted to try his hand at writing lyrics. As John was leaving with the music, I asked him if he would try to include the words 'Many waters cannot quench love,' the idea being that it was a love letter, written in the sand of the sea shore, from a father to his child. Several weeks later, unexpectedly, John 'fell asleep.' Not knowing if he had prepared any words, I therefore wrote the lyrics one quiet evening, with my friend very much on my mind.
Another poignant association with the Prodigal Son was when reading the parable to my four children at bedtime. As I closed the book and tiptoed out of their room, I heard sobs, and moving from bed to bed I found a tearful Edward, aged three. "It was very sad!" he exclaimed.
P.S. Your heavenly Father's longing for you is real. However hopeless or distant you may feel, He loves you . . . . . 'Many waters cannot quench love!'
© M.Field. Waters in the Wilderness.co.uk
Website: Aartie.co.uk